OTDR TEKCN TC-300 1310/1550nm 28/26dB SM OTDR with power meter and VFL 

Product Description
TC-300 series tester is a comprehensive optical fiber measuring instrument developed by TEKCN (Shenzhen) Technology, to solve the measurement of various parameters of optical fiber. This OTDR is also intergrated with other functions, OPM (optic power meter),LS (Laser source),VFL (Visual Fault Locator) and Event map. ONE MACHINE , TESTING ALL.
Features 
• Compact, lightweight, powerful 
• Dynamic range up to 42dB in single mode and 26dB in multimode 
• Testing distance up to 190 km at 1550nm 
• 5.6 inch Touchscreen, TFT   
• Dual battery, longer standby time and fast charging
• Graphics data reports can be saved in SD card, transferred to a computer and      ready for printing.
• Minimum event dead zone 0.8m
• Minimum attenuation dead zone 4m   
• Maximum sampling resolution: 5cm
• One button test 1310 1550nm dual wavelength
•  Various OTDR modules available for SM, MM, PON network, access network test 
• OTDR integrated with OPM, LS, VFL and Event map functions ready 

Technical Specifications:

Display

5.6 inch Touchscreen,TFT

 

 

Interfaces

USB (Type A)MINI USB,SD card

 

 

Batteries

Single battery capacity:7.4V/2500mAh; x2 PCS

 

Power supply

AC/DC adapter; 100~240v, 50/60Hz

 

Wavelengths

(max. 4 wavelengths)

Single mode

 

 

Multimode

Wavelengths (nm)

1310nm 1490nm 1550nm 1625nm 1650nm

850nm 1300nm

Dynamic Range(dB)

 

26~42dB

 

20/26dB

Event Dead Zone(m)

 

0.8m

 

1.25m

Attenuation Dead Zone (m)

 

4m

 

5m

Minimum sampling resolution

 

 

0.05m

 

Maximum sampling point

 

 

256,000

 

linearity

 

 

≤0.05dB/dB

 

Loss resolution

 

 

0.001dB

 

Distance resolution

 

 

0.01m

 

Distance accuracy

±(1m+Range×3×10-5+Sampling resolution) (Regardless of the refractive index)

Memory

>100000

 

 

 

Interface

USB(Type A),MINI USB,SD card

 

 

Operating temperature

-10℃~+50℃

 

 

 

Storage temperature

-20℃~+70℃

 

 

 

Relative Humidity

≤95% (No condensation)

 

 

Size (Hx Wx D)

215mm×155mm×68mm (8.46 in x 6.10 in x 2.68 in)

 

Weight

1.1kg (including battery)

 

 

VFL module

Laser: 650nm±10nm ; default :10mW Laser safety: Class III B

OPM module

Optic power meter -70~+10dBm (default); Optic power meter -50~+26dBm (optional)

 

Laser source

Output:-5dBm±2dB,Frequency:CW/270Hz/1KHz/2KHz

 

GPS/GNSS

Optional

 

 

 

WIFI/Bluetooth

Optional

 

 

 

IOT module

Optional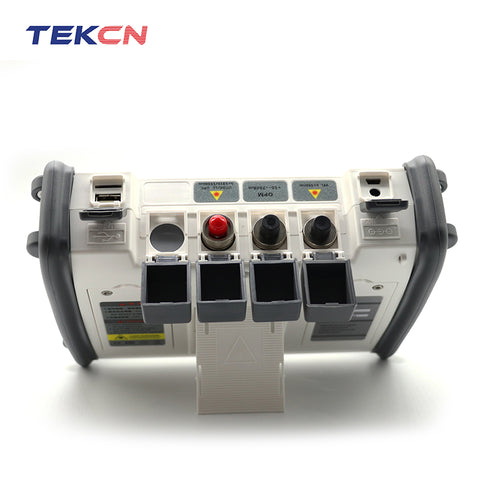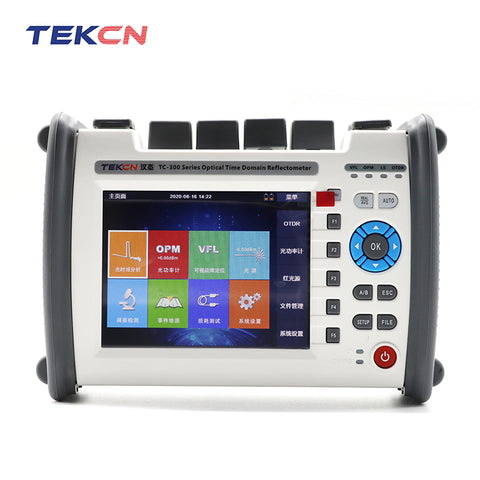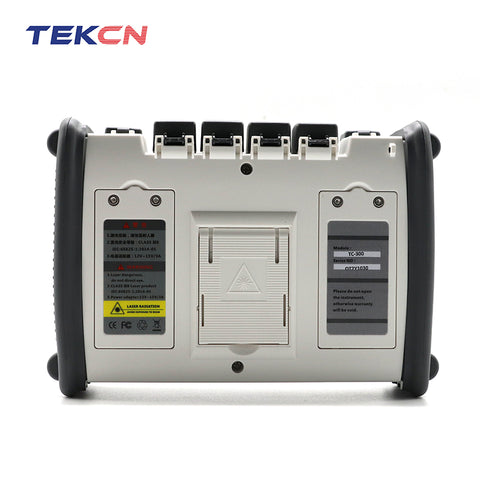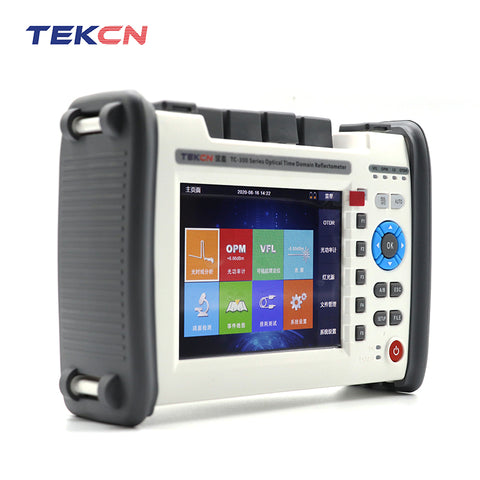 --------------------------------------------------------------------------------------------------
We keep lots in stock, If you need more, please contact us directly! 
Condition:  - Brand New .
Warranty Service :   - 12 months .
Package includes:  - standard package with accessories,  in carton. 
Shipping:We are shipping the goods to every country of the world!
Usually the goods will be sent within 5 working days after payment, the shipping time depends on your country of residence, depending on your country's customs!
if out of delivery times, have not received merchandise, please contact us and we will solve the problem the first time! 
Payment method:   Paypal, Wire transfer,  EscrowBuyer is under obligation if (in case) the item is liable to your country's customs duties. 
We are not responsible for your country's any taxe or customs fee. 
Our prices do NOT include any customs duty or tax. 
All returns must be informed before returning. 
When you receive it, we sincerely hope that you will like it and appreciate our 
customer services. 
If you are pleased with your purchase, please leave us positive feedback once receiving the item, and we will return the feedback upon you.
If you have any problem with the outcome of the transaction or product, please don't respond with negative feedback before contacting us.So we can know what we should do to help you. 
In the meantime, we will get to know where we should improve. we will do our best to resolve your case asap.
Contact us for details before you bid, in case any misunderstanding,