Sumitomo T-400S Fusion Spilcer is a user-friendly Splicer for FTTH use. Its compact design and unique technology helps to handle all types of fiber cable used in FTTH, like Drop Cable, 2-3mm Cord or 900/250um buffer fiber.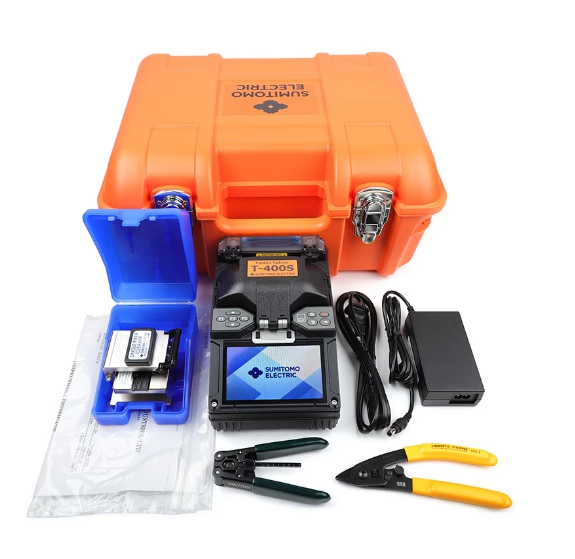 Splice time of 7sec and heating cycle time of 24sec improves splicing efficiency and productivity, thereby reducing labour time and costs.
Sumitomo''s state of art active V-groove technology helps to align the fiber even up to 125um gap.
Internal memory of T-400S can save upto 10,000 splice data and 100 splice images, and its capability of 150 Splice programs and 50 heating programs gives a wide range of selection/editing to the user.
T-400S has high environmental durability with IPx5 dust resistance and IPx1 Water resistance. Machine is shock-proof for drop from 76cm on the bottom surface.
Its 3200mAh battery can complete 200Splice/Heating operations per cycle charge, and Electrodes can be used upto 6000Arc Discharges.
Overall, the T-400S Splicer is of great benefit for FTTH applications.